OP Auto Clicker - Reach Out to the Top with the Best Auto Clicker
Getting tired of clicking the mouse again and again? Then, the days of anxiety are over! We have come up with a brand new and reliable OP Auto Clicker app for you. Literally, you can generate mouse clicks like a monster with the latest version of  free mouse clicker for pc, Roblox, and so on.
What is an OP Auto Clicker?
An OP Auto Clicker is a program that can trigger a mouse click automatically after putting the cursor in a specific area of a computer screen. In other words, it has a total capacity to automate a mouse click in various ways. Furthermore, the autoclicker program could bring you so many benefits and reach out to the top.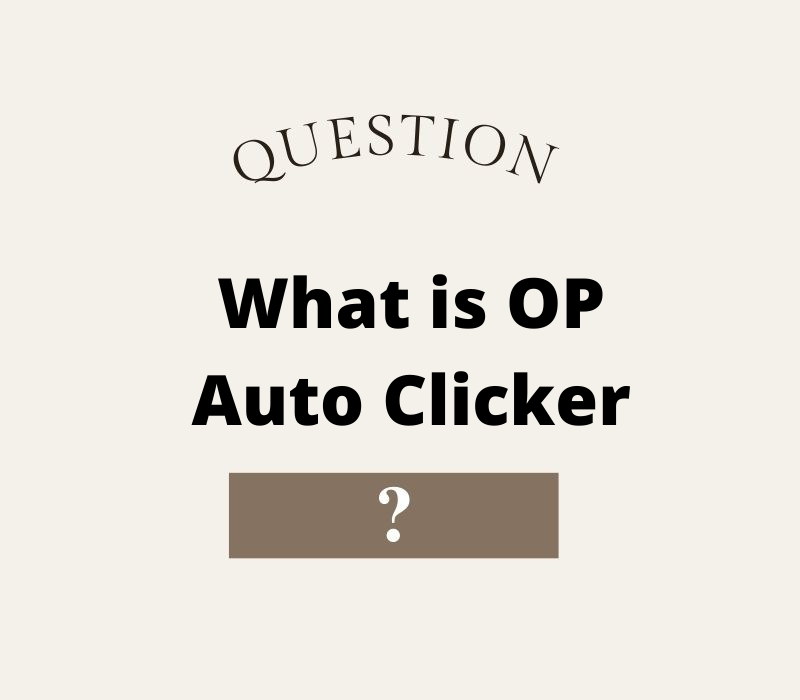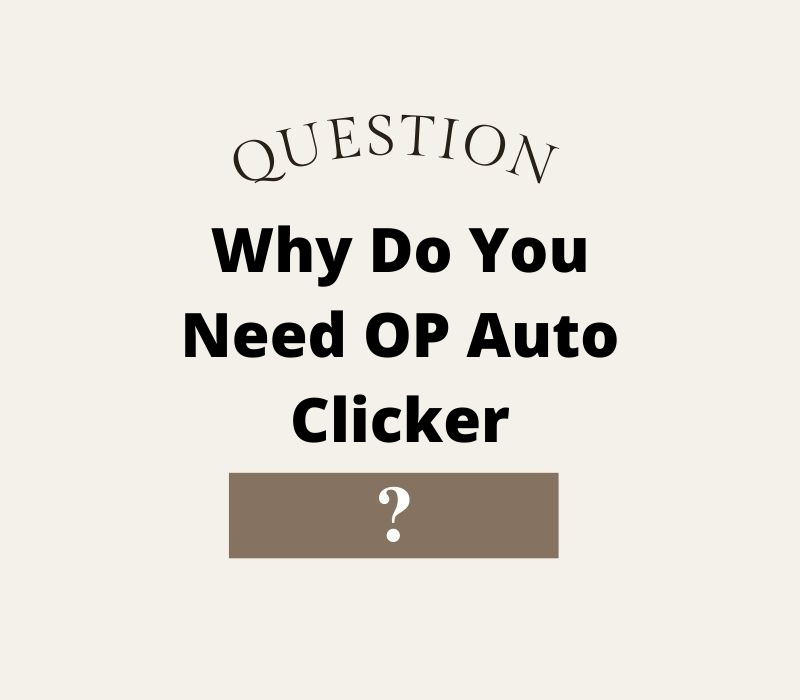 Why Do You Need OP Auto Clicker?
OP Auto Clicker helps you set automatic click time and interval according to your need. You will need different clicking speeds in various types of tasks.
For example, you must need a dozen or more clicks in a second to score high in shooting games. Again, you might need a lot of clicks in a few second to make new cells, tables, and boxes besides typing in texts.
What is the Best Auto Clicker App?
Before picking a safe and secure OP Auto Clicker program for your system, you must check several factors. Hence, we will recommend you use OP Auto Clicker 3.0 in the first place. More importantly, the free autoclicker tool will allow you to automate continuously on a specific screen area and also automate the keyboard hotkeys.
Also, this program has put together many customizable options like click intervals. Therefore, it became the quickest mouse clicker for windows without bugs and issues.
Selectable options to select whether you want the cursor to follow you or click on a hard and fast point.
 Free choice to pick the button to determine the action.
OP Auto Clicker hotkeys work completely fine while running in the background.
Options for setting up the "settings" and "locations" for later use.
Very low amount of CPU use does not affect your performance.
Super clean user interface that will help you operate the app perfectly.
Entirely free to download and install to get you the ease of access.
Free from any virus and malware to keep your browsing experience flawless and trustworthy.
Understandable layout so that people from all workplace and ages gets the idea of using it.
Portable op auto clicker that works fine without using system resources and registry permanently.
How to Download and Use OP Auto Clicker 3.0
► Click here to download the program for Windows PC as a zipped file. Then unzip it using 7zip or WinRar.
► Double click on the downloaded application. It will open in a pop-up window.
► Pressing the F6 button will open the program immediately.
► Set the auto mouse clicker interval time.
► Set the click options and also the click repeat option.
► Select the left, right, or middle button from the dropdown menu to apply auto mouse clicks.
► Select single or double click according to your work preferences.
► Add the maximum amount of clicks using the click repeat option.
► Select the cursor position and determine whether the cursor will follow you to a particular area in the game or not.
► Use op auto clicker hotkey settings to swap the hotkeys of starting the auto clicker.
► Use the record and playback function to keep track of the activities.
Where are Auto Clickers Used For?
Automate Tasks
You can use auto-clicker for any task that needs random mouse clicks on a certain screen location. For example, slot machines, CPS games, 3D masking, and drawing, etc.
Action Gameplay
Gamers can use this click speed tool  to achieve highest scores in shooting games. Also, they can use it while getting busy with other work during games
Data Entry
Data entry operators can use the auto-clicker to quickly fill up similar forms, cells, and boxes in a spreadsheet.So, cross-checking becomes faster.
Frequently Asked Question